This year we are getting together once again  to support White Rabbit with a winter fundraising circus that gathers communities groups in a weekend of performance at the Bus Stop Theatre.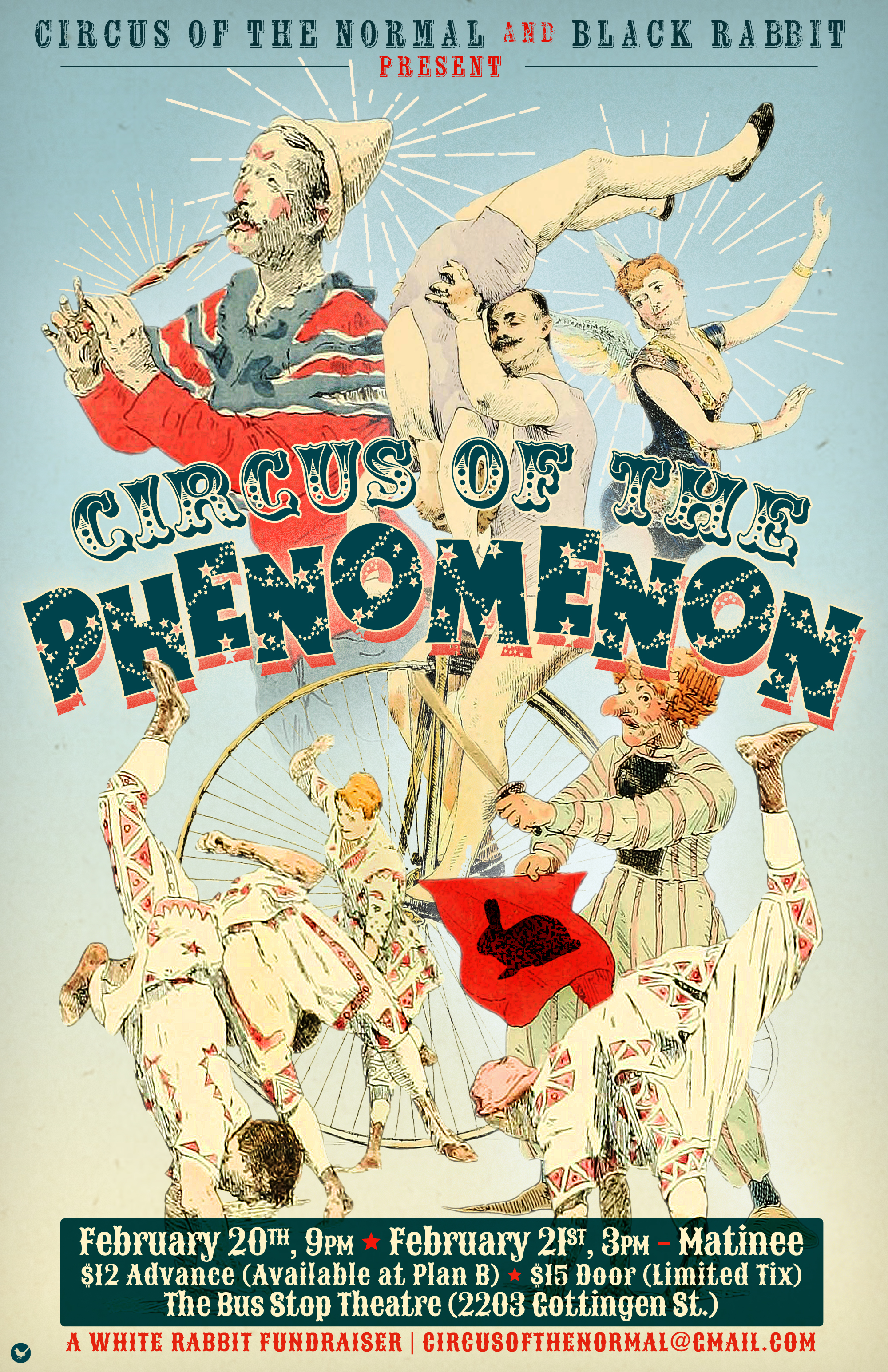 Saturday, February 20 // 9pm // NIGHT TIME SHOW
Sunday, February 21 // 3pm // MATINEE: KIDS WELCOMED !!
$12 Advance(available later this week at Plan B!)
$15 at the door (Bus Stop Theatre)
In the spirit of years past, 'Circus of the Normal' will be presenting a Circus/Cabaret/Variety Show. We will be continuing our 'off-beat' approach to performance, and have pulled together acts from a number of community groups and artists in the NS arts community. Come and see the magic of this unique show written around the theme "in the streets"
~The myth is that there is a normal~
The coming Ice Age is phenomenal. A loose tile that's always bothering you. A pedestrian signal that won't say "go".
Expect:
LIVE BAND making memorable music, basically on the spot
SPECTACLES & PERFORMANCES by community folks
A NORMAL STORY to wrap it all together